This article is dedicated to identifying the 10 best freelance websites to find work in 2021, but let's understand the basic ABC of freelancing first.
What is Freelancing?
Freelancing is when a person is working on his own and for himself rather than any company. Different companies and organizations hire freelancers on a contract basis, but ultimately they are self-employed. Moreover, the companies represent them as their contractors but not employees; therefore, mostly (not always) it is a work-from-home job.
A freelancer can provide services like graphic designing, photography, website development, content writing, catering, translation or any consultation.
Where do Freelancers get work from?
Usually, freelancers use a third-party platform like Upwork, Fiver, 99 designs, Crowded, Total etc. The number of Freelancing website have multiplied in a couple of years. According to a study, 11% of the US adult working population works as full-time freelancer. It has become an enticing experience.
How to Become a Freelancers?
Becoming a freelancer is easy to process. The first thing that you should do is to identify your expertise. You might be an expert graphic designer, a writer, a developer or anything, so to begin with freelancing, you should:
Determine your skill and expertise.
Look for the targetted market.
Find the most appropriate platform to start with. You can build your portfolio on multiple freelancing websites but use the same username for all of them. It will give you an identity in the freelancing world.
Calculate your rates.
The last step is to market your services.
If you are a permanent employee and want to try your luck in freelancing, we suggest you keep it as your part-time job. Once you start earning enough, you can consider continuing it as a full-time profession. Let's move toward the top 10 best freelancing websites to find work on.
Best Freelancing Websites to Find Work:
Initially, finding a job as a freelancer might be exhausting. Things don't happen overnight. It would help if you had the patience to get your first job, but once you fulfil your task perfectly and make the client happy. It becomes easier to continue.
Below is the list of top 10 freelancing websites to find work on:
1. Fiver:

Fiver is on top of the best freelancing websites throughout the world. You can either be a buyer or seller on fiver. Moreover, it requires the buyer to pay in advance for the gigs, and the seller gets 80% of the total order value. The most common terms used of fiver that might confuse the newbie are:
Gig: Gig is basically the service freelancer is offering.
Seller: A seller is a freelancer who is selling his/her services on fiver.
Buyer: However, a buyer is the one who purchases the gigs offered by a freelancer.
Post a request: The buyer posts a request on the gig if he/she has any particular need.
Both seller and buyer are registered on fiver. The increased number of selling gigs will build your identity as an authentic and trustworthy freelancer. Once you succeed in selling your gig, fiver takes money from the buyer in advance and keeps it on hold until you complete and deliver the project. So, it is a smooth scam-free process.
2. Upwork: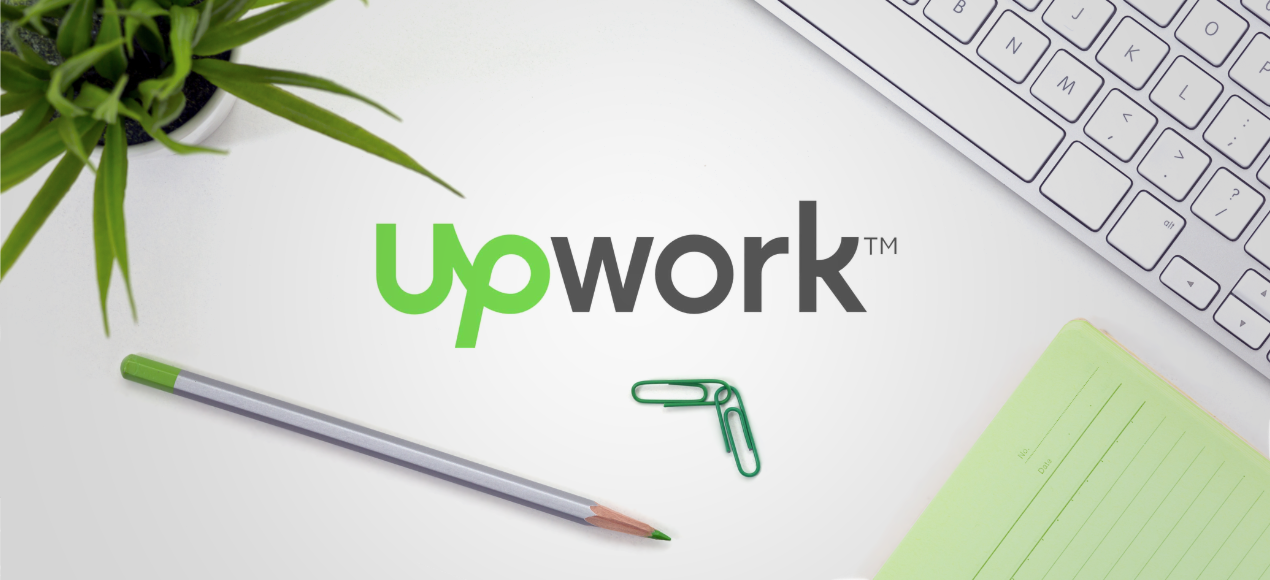 Upwork is another fast-growing interface between freelancers and clients. The website deducts 10% per project as a fee. Unlike fiver, Upwork enables freelancers to bid on projects he/she finds interesting or can do it. It depends on the client if he gives you the project or not, but you can bid anyway.
Moreover, Upwork has 2 working plans for freelancers:
Basic: It is free, but you have to pay $0.15 to connect to a potential client. You don't have to pay "connect" if the client approaches you.
Plus: charging $14.99 per month, this plus plan gives you more visibility as a freelancer and makes the competitor's bidding amount visible. Also, it enables you to customize your profile URL and an additional option to keep your earning confidential.
3. Toptal:
Toptal promises the organizations to provide them with the top 3% talent of freelancer globally. It relies on the personalised matching process of potential clients with highly-vetted freelancers. Moreover, the talent pool is gathered through a screening test and guarantee the proficiency of projects.
4. Simplyhired:
The salient feature of simplyhired is that it lets you find a freelancing job within your locality or nearby. Moreover, you can browse the top salaries, and it also has a salary estimating tool. It is a good freelancing website, to begin with.
5. Peopleperhour:

Peopleperhour has 1.5million freelancers onboard. Every freelancer gets a rating that helps them build their market. It is free and can be a source of good income if a freelancer makes intelligent moves.
6. Aquent:

Aquent is an award-winning freelancing firm. According to Aquent, they only accept freelancers with 2+ years of experience. However, fresh graduates are also welcomed to try their luck in finding jobs.
Aquent also provides a salary guide to freelancers who find it difficult to set their work price.
7. Crowded: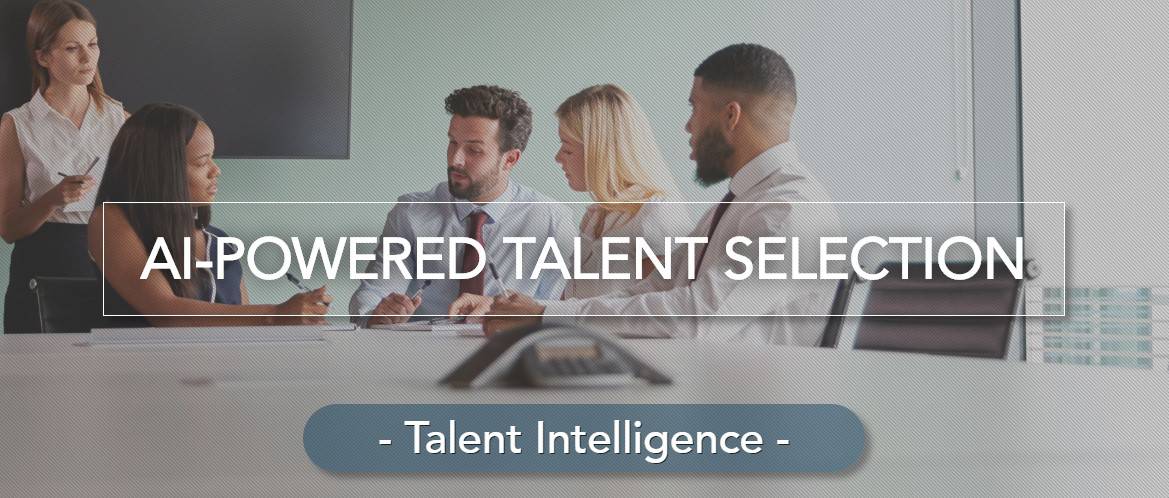 Crowded has an Al-powered recruitment process that passes and ranks the highly competent freelancers. Moreover, freelancers are ranked by evaluating their experience, price and skills. The potential clients approach freelancers and make it easy for them to work.
8. 99 Designs:

As the name of the website portraits, it focuses on designing more than anything. Designing vary from logo designing to book cover designing. With zero cost, it is the best place to showcase your designing skills. The clients usually arrange a contest and let the freelancers participate.
9. Freelancers: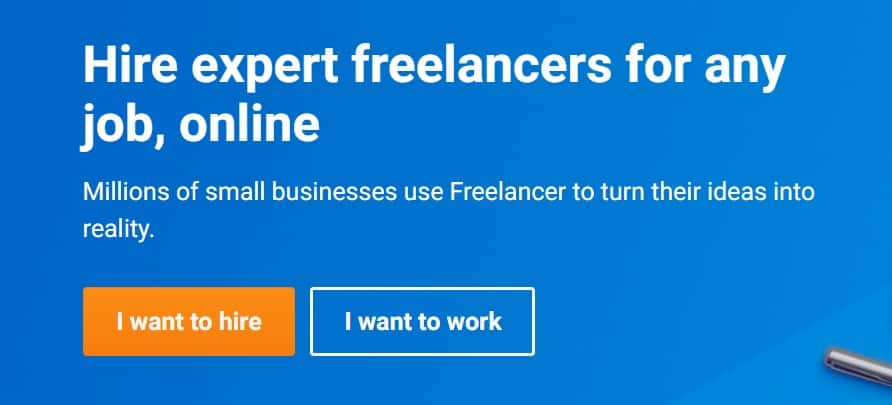 Freelancers have 32 million registered freelancers making it the largest crowd-sourcing market. Registration is free, and you can apply for several vacancies posted on a daily basis.
10. Guru: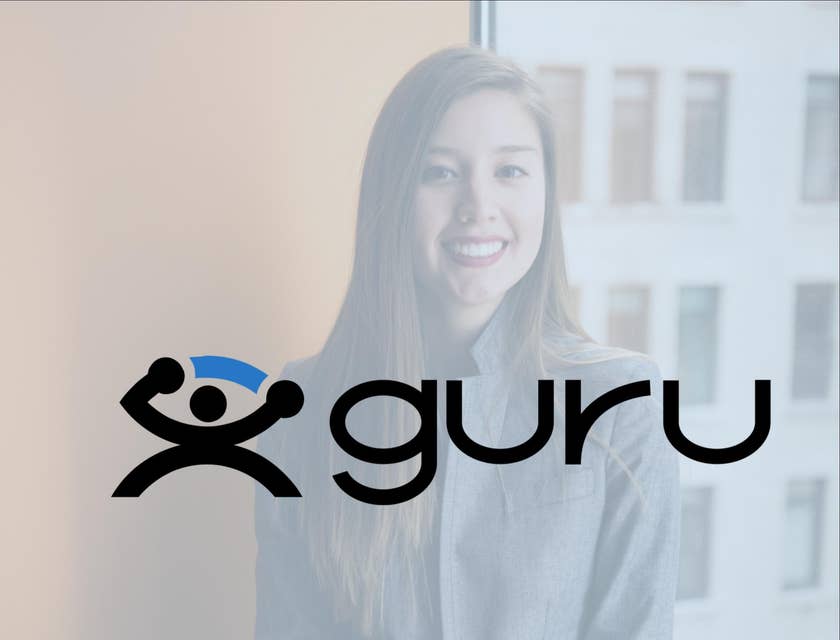 Signing up on Guru will let you check your luck with 3 million other freelancers. You can receive up to 600 bids, and the website charges a 2.9% handling fee per invoice.
Conclusion:
All the freelancing websites mentioned above are the best market place for experienced and hai freshers(but skilled) freelancers. Moreover, the registration process to these websites is very easy, and the websites prompt every step. We hope you know about the top 10 freelancing websites to find work and where to get started.