Flowers can make any occasion and turn any venue into a fairy-tale. Flowers are everywhere when it comes to weddings. From the bride's hair accessories to the wedding car and the marriage venue, the flowers are the most seen decorative item. Moreover, there are plenty of unique flower decoration ideas to amaze your wedding day. Let's have a look at mesmerizing flower decorations for the wedding:
Beautiful Flower Decoration Ideas to Amaze Your Wedding Day:
Floral Staircase Decoration:
The flowered staircase is something magical to witness. people will remember your wedding venue forever, and people will add it to their wish-list for their special days too. Moreover, they also add up the value of any venue. Giving your wedding venue a luxurious look, a flower staircase decoration is number one in our unique flower decoration ideas to amaze your wedding day.
2. Rose Centrepiece: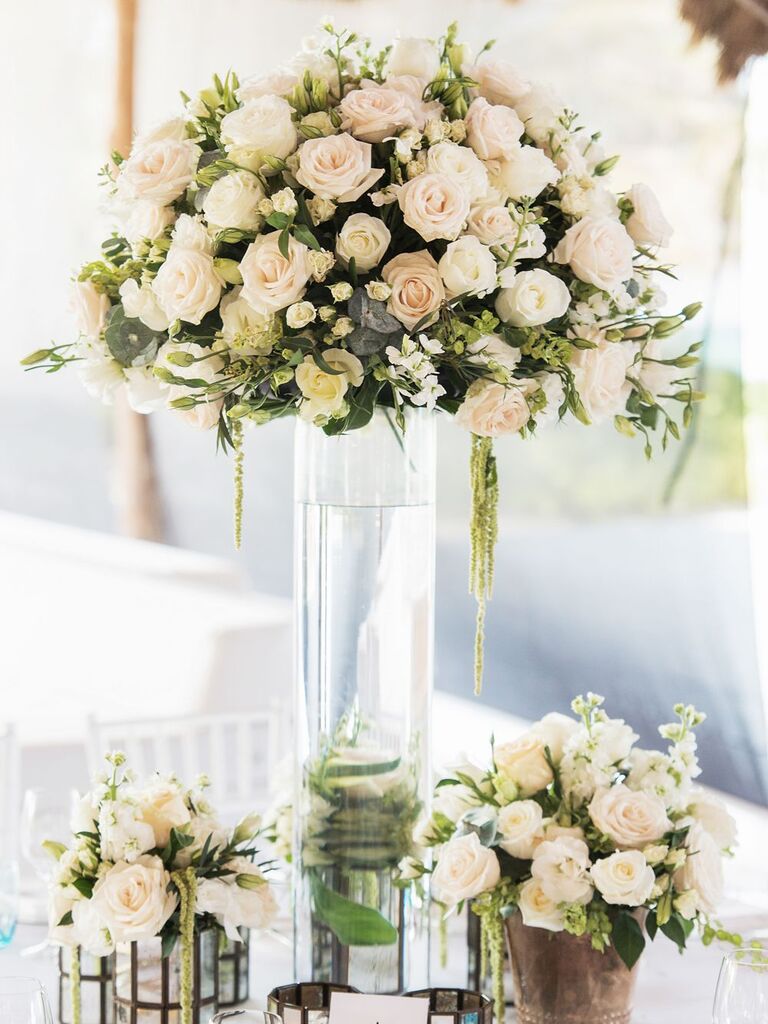 There are more than 3000 types of roses in the world. The color and aroma of roses should not be missed in any venue. Moreover, roses look beautiful when placed as centerpieces on tables. The most popular wedding roses are garden roses, spray roses, and the hybrid tea rose.
The roses can be arranged in beautiful vases or buckets; you can decide on the decorations with your wedding organizer. However, we suggest you go for a rose with a good fragrance.
3.Flower Curtains: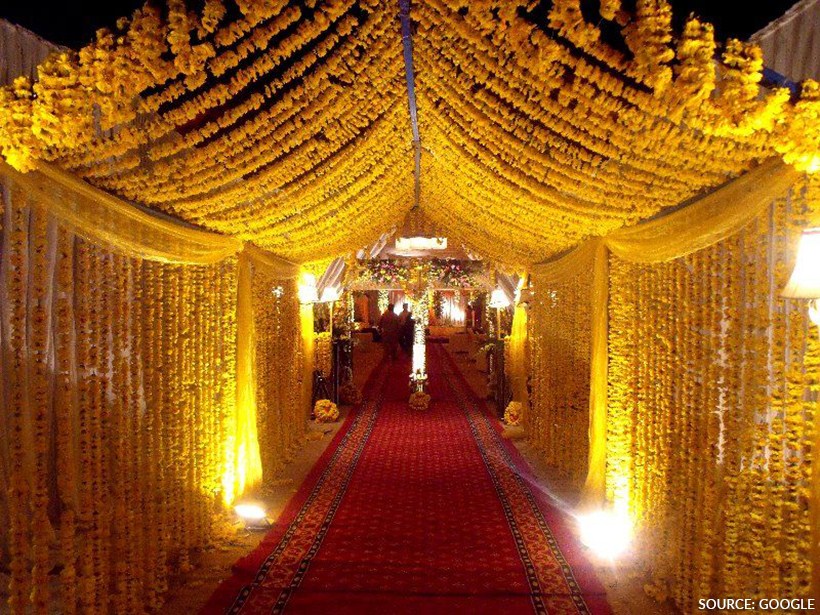 These flower curtains are usually seen in Indo-Pak weddings. Flowers are nailed in threads or thin ropes to give them the shape of curtains. They look very traditional and wonderful.
4.Heavy Floral Wrath:
Beautiful flower wrath can make your wedding venue dreamy. Besides being a perfect backdrop for photoshoots, the idea will be registered in the minds and hearts of your guests and we bet they will wish to add it to the setup for their dream weddings.
5.Fresh Flowers Stage:
The stage is a throne of bride and groom and they wanted to feel special while sitting on this throne. What else could be more appropriate than decorating this throne with fresh flowers? Let's have a look at some mesmerizing stage decorations.
6. Wedding Arch: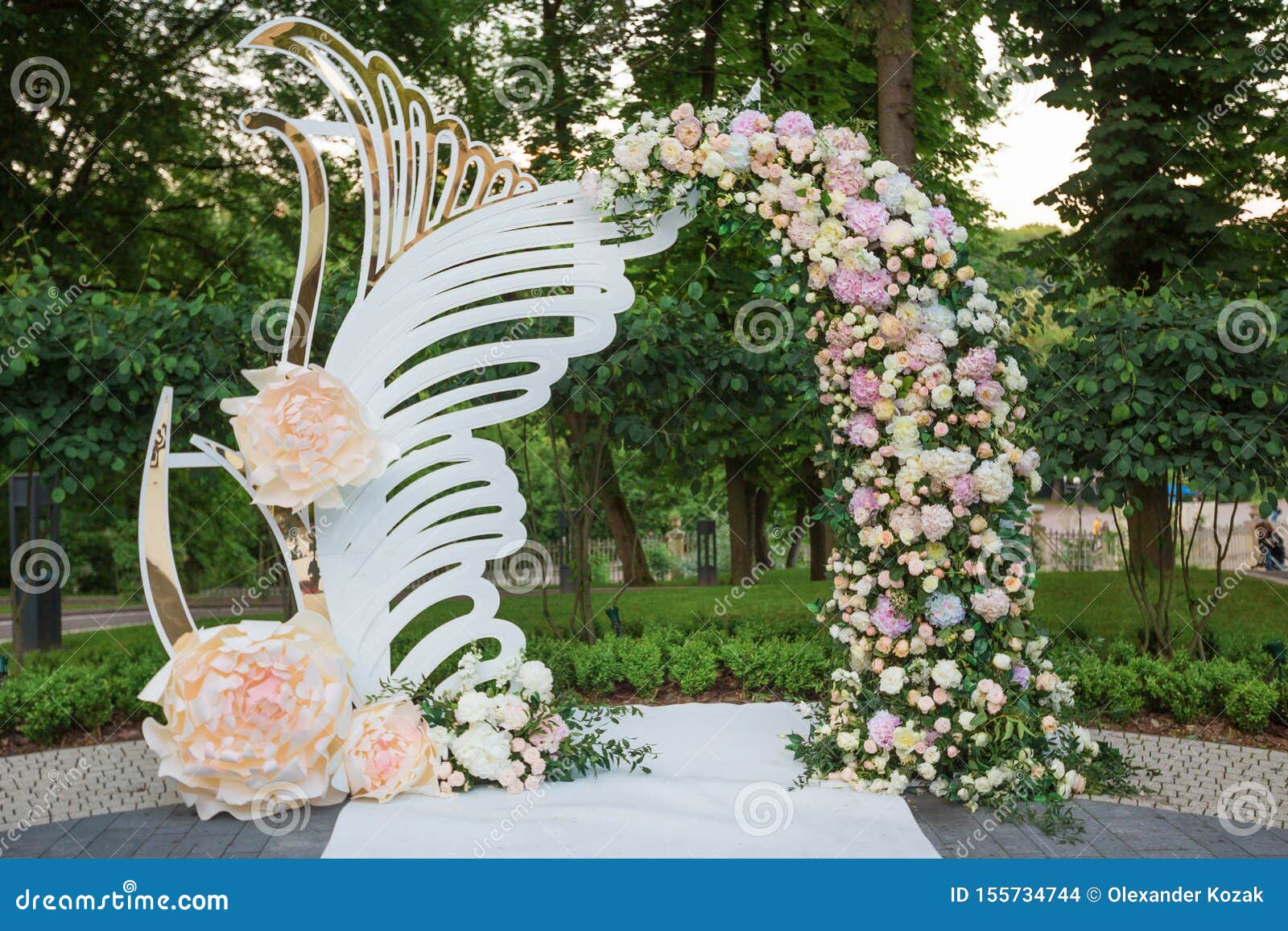 The entrance wedding arch is ideal for outdoor events. They level up the ambiance of the function and also make your guests feel special to pass through these arches. Moreover, your guests would be happy to get such a well-decorated spot for taking pictures.
7. Flower's Chandler:
Flower chandlers are common in eastern weddings. They give a royal look to the venue. The multiple hues of lights also enhance the beauty of these chandlers.
8. Floral Backdrops:
Floral backdrops look way beautiful but it is advisable to not make them too heavy, as it will vanish the bride's aura. Choose a balanced backdrop so your guest sitting far don't have to find you out on stage.
9. Succulent:
Besides roses, succulents enhance the aura of any venue.
10. Bunch of Flowers: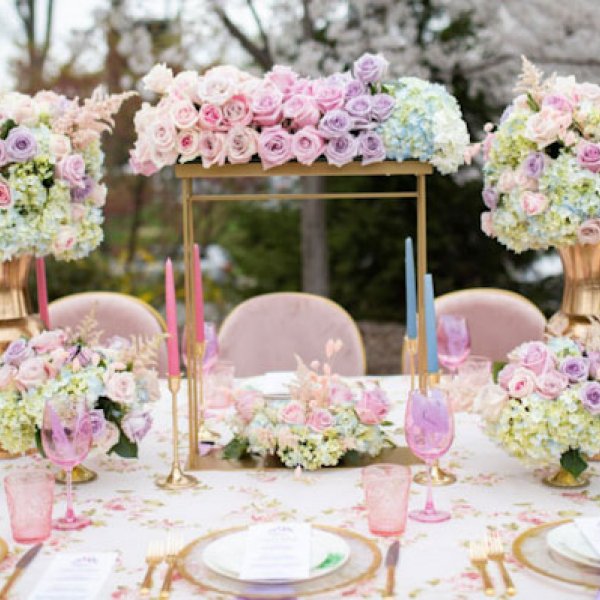 The colorful bunch of flowers decorated in various styles increase the charm of the wedding venue. These unique flower decorations can amaze your wedding.
Conclusion:
There are endless possibilities to play around with unique flower decorations to amaze your wedding. The mentioned-above were very few of them you can share your dream wedding decor.